MARKETING SPECIALISTS
FOR THE FIREARMS COMMUNITY
LET US HELP YOU
BUILD YOUR BRAND
SOCIAL MEDIA
We can be the voice and brand ambassador for your products. Leveraging the DMG social network, we'll promote your products across various channels including Facebook, Youtube, Twitter, and more.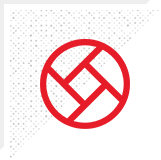 PHOTOGRAPHY
Let our profesional photography team take your hard work and turn it into a media masterpiece. Our photographers are not just photo geeks who take killer photos, they are also firearms industry experts who know hot to shoot what they shoot.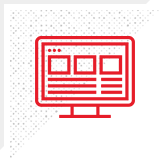 WEB DESIGN
Don't undersell your products with a simple template website. Let out team of web professionals build you a custom website, tailored to your company's image. From WordPress to Ecommerce, we have it all covered.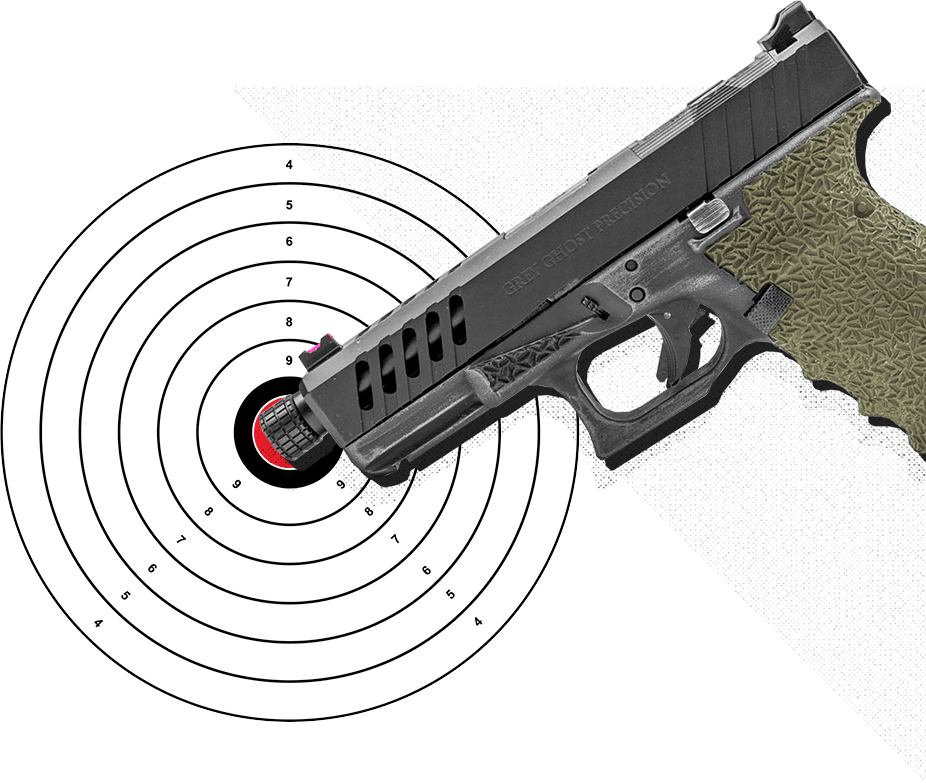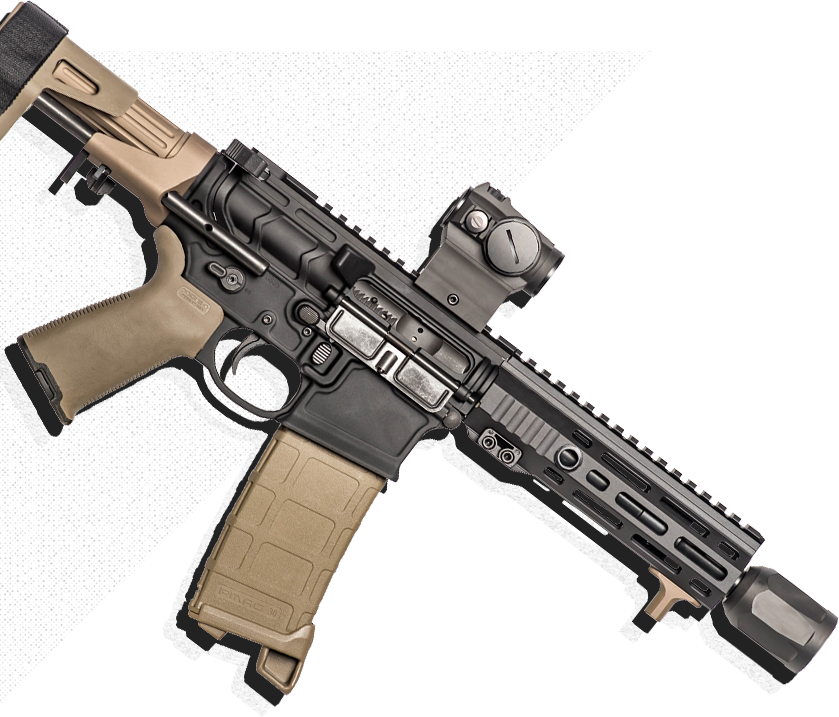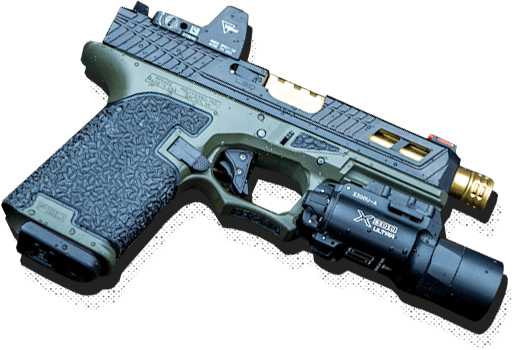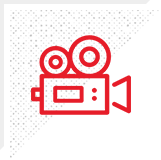 VIDEOGRAPHY
Video has become the new rage. We have dedicated crew of hard-core talented video production experts. We can create quick attention getting highlight videos showcasing your products in-use with operators who know what they are talking about.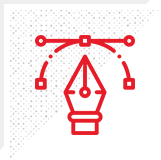 LOGO DESIGN
We know firearms branding. It's important to consider all the uses of a logo when constructing a brand. We can help guide you and create a professional look for your company that will also look killer on a firearm or accessory.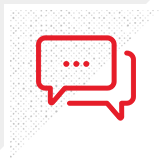 FORUMS & BLOGS
In the world of ever changing content we have mastered the ability to collaborate rich media content and format it to adapt within many internet spaces throughout collaborative outlets, forums, blogs, Youtube and online magazines.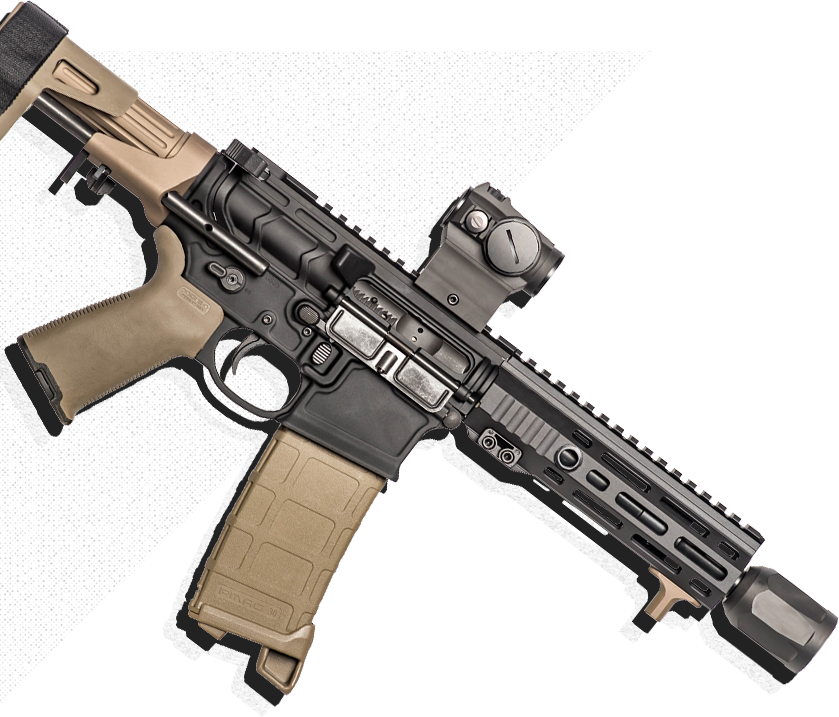 VIDEO MARKETING SERVICES
If you want your videos to pack a punch and captivate your audience, we're the video marketing company for you. It's one thing to know film-making and another to know guns but what sets DMG apart, is we know both.
A strong marketing strategy incorporates video marketing into the mix.
Video is one of the most powerful medium online that drives better engagement than any other content formats.
According to the recent studies, video is predicted to account for an unprecedented 82% of all Internet traffic by 2020. And 90% of consumers say video can help them make buying decisions.
Our video marketing services can help you create affordable engaging videos for your business and social media.​
Did you know that:
Video is one of the most powerful medium online that drives better engagement than any other content formats. Half of the consumers who watch online product videos say it helps them make more confident purchasing decisions

Studies that 74% of users who watched an explainer-video about a product subsequently bought it.
People who watch videos stay on a site two minutes longer on average and are 64% more likely to make a purchase

A video by itself is 50 times more likely to appear on the first page of Google than traditional web pages
E- COMMERCE
Electronic Commerce or E-Commerce indicates the activity of buying and selling goods and services over the Internet. There are four main types of E-Commerce models – B2C, B2B, C2C, and C2B.
Magento
Magento is one of the best and most flexible E-Commerce platforms used by a large number of successful merchants around the globe, some of them being Nike, Jack Daniel's, Canon, Smithson, and HP Inc. The main advantages of the platform, such as out-of-the-box features, unparalleled customization, and seamless third-party integrations enable you to develop a unique web store with an appealing shopping experience and a modern design that makes your brand stand out.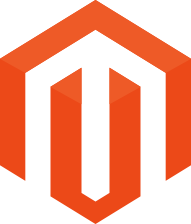 WordPress & Woo Commerce
WordPress is one of the most powerful content management systems for blogging. The system is based on PHP and MySQL and is used by over 60 million websites all over the world. It is also used for other types of web content, like mailing lists, media galleries, forums, and online stores.
WooCommerce is an open-source, customizable, and flexible platform for WordPress users. It is easy to install and free, which makes it perfect for small to large-sized E-Commerce merchants. The modular system of the platform allows its users to add new options as well as to keep their favorite features, as it works alongside WordPress plugins.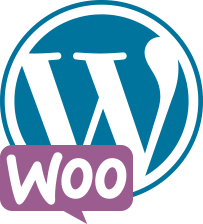 ATHENA SEARCH
ADVANCED AND SMART ECOMMERCE SEARCH
Athena Search is a smart and powerful search engine developed by SyncIt Group's devoted engineers. Its main features are customizable autocomplete, feature-rich dashboard, and smart predictions that provide eCommerce stores with the best and most relevant search results.
Since the limitations of Magento's built-in search represent a great challenge for expert merchants' needs, SyncIt Group has decided to develop its own software solution that will bring the search to the new level.
Athena Search is made for the needs of major eCommerce experts and able to meet their business needs at the highest possible level.
FIND MORE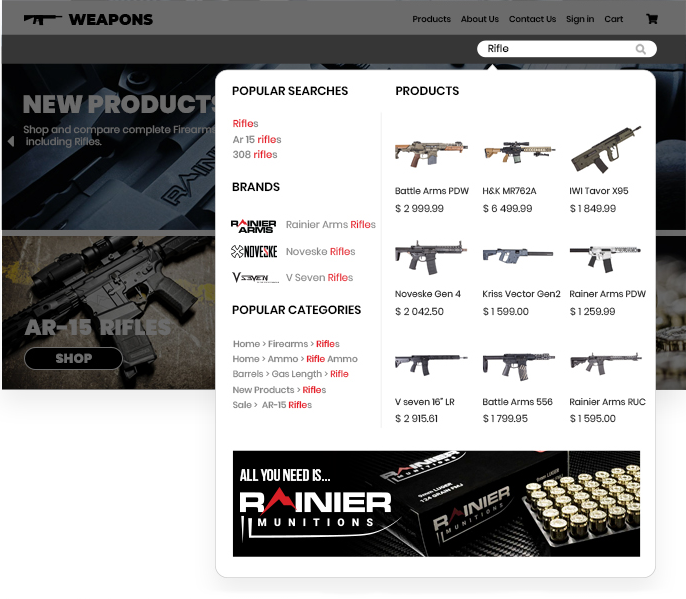 SEO
Increase traffic on your website
No advertising in firearms industry
Let us help you to build organic Seo

Magento Support
$125 per hour
Support is one of the key components of a successful online business. The requirements of Magento stores can vary depending on the type of your business, your audience, and the features you use on a daily basis. Whatever the case is, we are here to provide you with an impeccable Magento support for a price of $125 per hour. Reach out to us and let us bring your business to the next level.
6+ years of experience in working with the Magento platform
Working with trusted digital agencies – Magento Partners
Working with an experienced team of certified Magento developers
ABOUT DMG
WHAT WE VALUE
DMG principals are active AR15 enthusiasts, active military & law enforcment personnel that have helped promote products from companies like Mega Arms, Adams Arms, Centurion Arms and Elzetta to name a few. We have a thorough knowledge of the AR15 industry and follow the latest trends and can steer your company to stay ahead of the competition. We use social media, AR15 forums, professional pictures & video to promote you and your products. We also partner with our extensive dealer network to get your products to market fast! In otherwords, you focus on what you do well and leave the selling and marketing to us. PS. The beauty of working with DMG, is there are no contracts. If you don't like the results, don't pay us.
HOW WE GOT OUR START
Defense Marketing Group, Inc. was formed in 2010 as a "Manufacturer Representative Agency" with the objective of representing quality manufacturers in the firearms industry. John Hwang, CEO of Defense Marketing Group is also the CEO of Rainier Arms, LLC & Co-founder of Weapon Evolution. He has been a leader in the firearm industry since 2004 and is extremely well versed with marketing and sales of AR15 parts & accessories. He can help you become a household name.
INFLUENCERS
SOCIAL MEDIA
OUR WEBSITES
MEDIA PARTNERS

We are gun enthusiasts that can never let good enough alone.
Whether our focus is on function or form, we seek to improve and customize our firearms, its accessories and accompanying gear to suit our individual requirements and tastes.
READ MORE
TECHNOLOGY PARTNERS
SyncIt Group is one of the fast-growing software development companies founded in 2013. The members of its Web and Mobile teams are devoted engineers with a spotless work ethic and many successful years of experience in the field.

Throughout the years, their efficiency and tenacity have led them towards developing a number of eCommerce stores using the Magento platform. Moreover, SyncIt Group has created numerous Web and Mobile Applications for customers around the globe. Working on diverse projects, the company has gained invaluable experience, respectable skills, and stable background for providing high-quality software solutions based on the clients' requests.

Thanks to the expertise in end-to-end eCommerce solution development and the meticulous knowledge of the Magento platform, in 2019 SyncIt Group has become a Magento Business Solution Partner.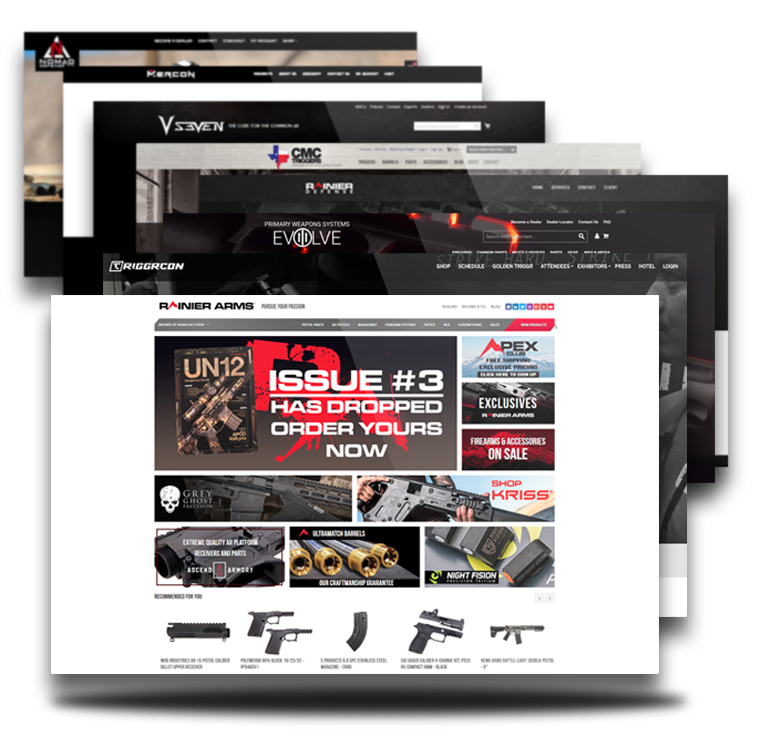 WE CREATE DEMAND
FOR YOUR PRODUCTS